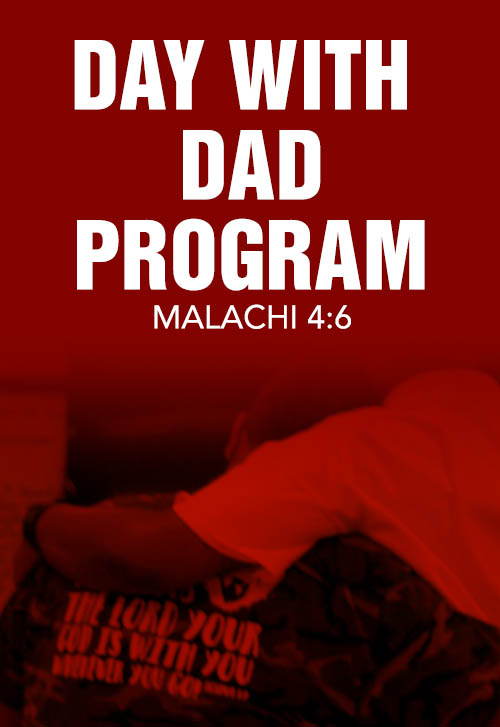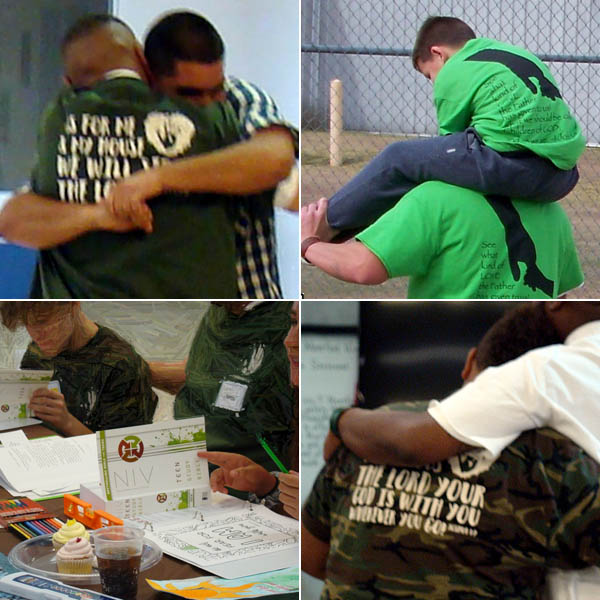 Day with Dad
In America, 2.7 million children currently have a parent behind bars. Today more than 5 million children have had a parent incarcerated at some point in their lives.

The impact on these young lives is rife with separation anxiety, stress, poor self esteem, and instability which can lead to another generation falling into crime and incarceration.
The incarcerated dad is impacted as well. He is often faced with guilt and feelings of failure and grief for not being there for his family and not being able to participate in the lives of his children.
"He will turn [back to God] the hearts of the fathers with their children and the hearts of the children with their fathers…" ~ Malachi 4:6
Day with Dad is a daylong event that allows children and teens to come into the prison and spend the day with their dad. Through activities, teaching and prayer they will hear and experience the love of their Heavenly Father and begin to internalize the truth of who they truly are in Christ Jesus.
This experience ultimately fosters genuine healing and fellowship between the children and their dads as they begin to build relationship to God and each other as well as with the volunteers who come along side to help facilitate their day together.
For more information about the Day with Dad program contact us with the form below.
FREEDOM IN JESUS PRISON MINISTRIES
PO Box 939
Levelland, TX 79336
Stephen Canup
President
806-790-8160
Don Castleberry
Chairman