Newsletter & Calendar
God is always up to something! If you would like to view our upcoming events or receive our e-newsletter click the buttons below:
Jail-House Religion Book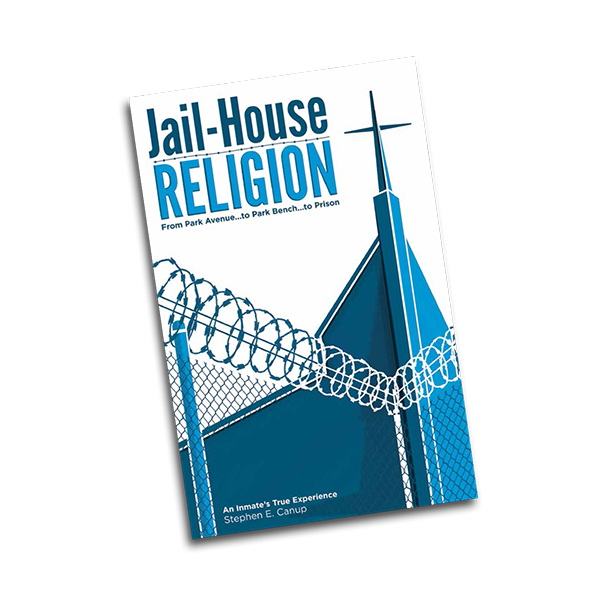 From Park Avenue…To Park Bench…To Prison is Stephen Canup's life story on God's redeeming love and grace after being homeless and incarcerated. Over the past few years Stephen's story has been told thousands of times in person and through the book Jail House Religion. We have received hundreds of letters from prisoners who have read the book and requested more information on how to have a relationship with Jesus. $7 + Shipping (Added at checkout)
* You can purchase multiple copies by adjusting the quantity in the shopping cart
Diving Deeper Book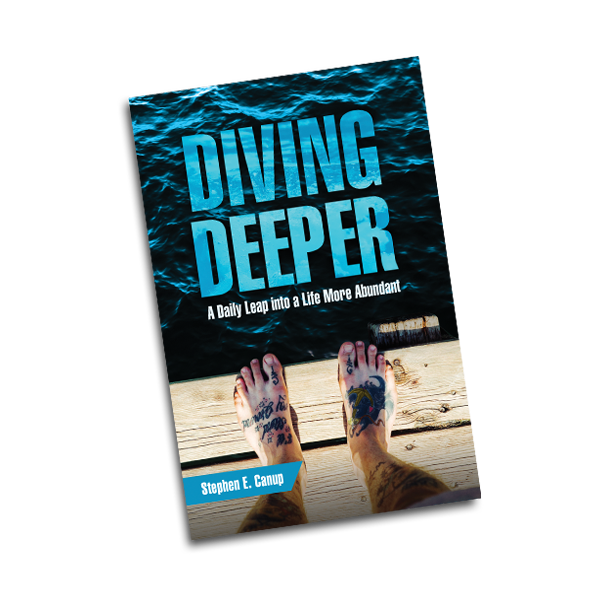 Obtain Your Freedom while diving deeper into God's plan for your life with this 365-day discipleship field guide.
Diving Deeper demonstrates how to obtain freedom from every form of bondage and how to achieve positive, measurable results in daily life through the personal empowerment of the Holy Spirit. Additionally, this field guide provides Holy Spirit guidance for the personal application of scripture for every challenge of life.
Diving Deeper is written in a daily format to encourage the habit of seeking God every day so that personal spiritual growth can take place. $15 + Shipping (Added at checkout)
* You can purchase multiple copies by adjusting the quantity in the shopping cart
2 Book Bundle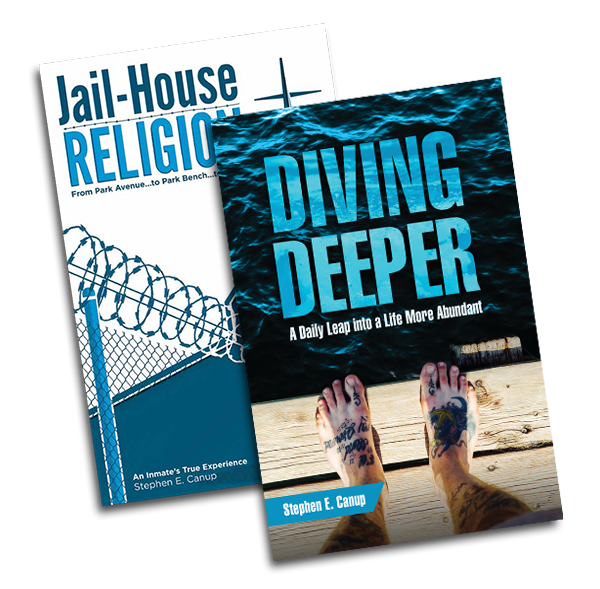 Purchase both the Jailhouse Religion and Diving Deeper books together for a the special price of $20 + Shipping (Added at checkout)
Bringing Sons to Glory – Audio CD by Yolanda Fish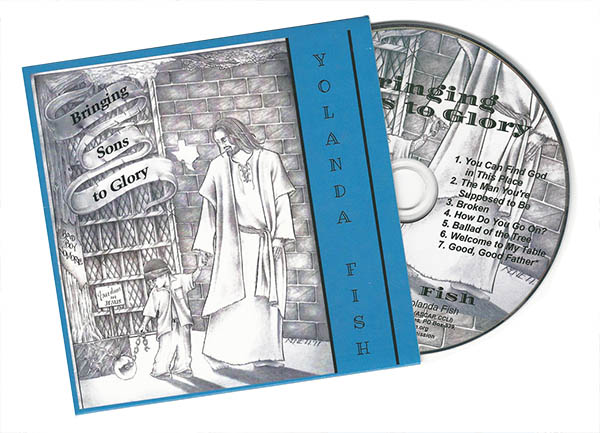 Add description here
FREEDOM IN JESUS PRISON MINISTRIES
PO Box 939
Levelland, TX 79336
Stephen Canup
Executive Director / Vice President
806-790-8160
Don Castleberry
Founder / President
806-778-3923